New Brows For This Lovely Nurse
"Helen has an amazing eye (pardon the pun) for detail and really strives for perfection. She knows her skill so well and has a real art for getting the exact shape and tone to make sure make up looks natural but striking! Knowing Helen personally, I know how much she has invested in her chosen path to always have the most up to date knowledge and equipment to apply her craft!
Helen did my eyeliner and took the time to understand how I do my own makeup, what I was looking for in terms of definition, and then went to work. She set me at ease at every step and talked me through what she was doing, making it simple but without making it scary. I felt in completely safe hands with Helen and cannot recommend her highly enough!"
I went to Helen for work on my very thin and shapeless brows. I'm over 50 and due to overplucking when I was younger my brows had become out of shape and thin.
As soon as I met Helen I felt at ease she is very professional and knows exactly what she is talking about.
Helen was a perfectionist especially when it came to getting the right shape for my brows and she ensured I was happy throughout the whole process.
Halfway through we did stop for 30 minutes so as more anesthetic could be applied (I have a very low pain threshold). Helen didn't mind this at all and I didn't feel rushed in any way. I am over the moon with the finished results. Eyes look amazing and people keep asking me what I've had done as I look 10 years younger.
I've enquired about semi-permanent eyeliner so think I'll have that done before my summer holiday. Thanks again Helen, just perfect, should have had them done years ago.
I met Helen when I booked a Makeover in Manchester City Centre. Her skills are incredible and she made me look so special for my daughter's hen party. We talked about Permanent makeup as I have very thin and sparse brows. To be honest I wouldn't usually feel confident to have that kind of treatment but trusted that Helen would do a great job.
She talked me through everything I needed to know and drew my brows on perfectly. I was comfortable during the treatment and WOW the results were amazing! I'm so pleased and now the brows are fully healed they look even better. If you are thinking about having Permanent makeup then Helen is your girl! Lips are next for me.

Wow! Helen is knowledgeable, professional and above all, "gets it"! Manchester Permanent Makeup does exactly what it says on the tin – natural-looking, perfectly shaped eyebrows that last all year round! I don't wear much make-up and had a problem with non-existent eyebrows (particularly in the summer!) drawing them on with pencil was not ideal as they'd still do their vanishing act and I'd look like an alien in no time!
Not anymore though….natural-looking brows firmly in place and so pleased that I trusted the lovely Helen!!
If you're like me and considering having this done, I'd certainly recommend Helen – she really knows her stuff, loves what she does, oh and she's really good at it! Certainly a satisfied customer!
Thank you so much for my brows – I love them! You listened to how I wanted them and have shaped them perfectly. You are very talented and I will be recommending you to all of my friends. I can't stop looking at them! Thank you!
I had my lip liner done yesterday and I am really pleased. My top lip is quite thin and so the liner has made them look much fuller and exaggerated in a natural way (no dark line). Helen is very professional and provides great advice and aftercare. Helen chose a natural pink colour that matched perfectly to my skin tone and lip colour which created a better shape without having lip fillers.
I love them Helen! I nearly crashed my car a few times traveling home because I kept looking at them! Thank you! I am really happy!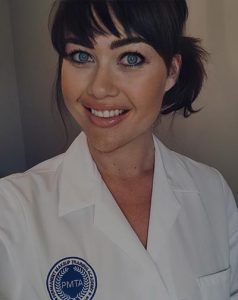 Helen Walker



Manchester Permanent Makeup Specialist

What To Do Next …
The first step to looking the very best version of you is to book a consultation today..
Let's chat over coffee!! Come and talk about the treatment that is right for you.
Call Helen Now For A FREE No-Obligation Consultation on:
Tel

: 07877052906

Or Simply Fill in Your Name & Email In the Form Below and I will contact you shortly …