About Manchester Permanent Makeup
Helen Walker


Manchester Permanent Makeup
Specialist
"Meet Helen …"
Manchester Permanent Makeup is the newest venture by permanent makeup artist Helen Walker. A qualified teacher with a passion for the very best in natural-looking beauty, Helen spent 15 years working and training with luxury beauty and skincare brands such as Nars, Hourglass, Chantecaille, and Rodial.

Completing advanced colour and skincare training with Clarins UK in 2002 Helen quickly found and began to perfect the personalised style of beauty she was passionate about..
"Every client I worked with, I wanted to enhance her eyes, brows, and lips so they still looked completely like her own- but at their very best! This empowering ethos is at the heart of MPMU and reflected in the work I do in every treatment."
Helen continued her career as a free-lance makeup artist, collaborating with magazine publications and ITV, working throughout the North West to help women feel their best on camera. Experiences working alongside professionals and the public on TV shows such as Desperate Housewives of Cheshire or 1-1 with beautiful brides preparing for their special day, Helen believes it takes more than 'just' a super skill set to be successful.
She credits having a natural ability to connect with people and an ability to nurture each working relationship positively as being an important part of her practice.
"I love to get to know the client so I can give them my very best service, I take time to listen to them and discuss what they would like, they may have certain preferences or make lifestyle choices which can determine the best treatment option. I have always found that, as women, we want plenty of time to ask questions, to look, and consider shape and colour options. I understand this helps a client to feel confident and relaxed about the treatment they wish to have. That is why MPMU offers every client a FREE Consultation."
Previously working as a Skincare specialist for Selfridges and Brand Ambassador for Space NK using high-tech beauty products and the latest technology in the industry, Helen became not only determined in offering her clients the very best the market has to offer but felt inspired by the women she met to create MPMU
"Over the years I have met 100's of women who love the look makeup can give them but are frustrated with constant reapplying or the time it takes. They are looking for longer-lasting results- and that is what I can give them!".
Wearing PMU herself from 2004, Helen knew the unbelievable results that can be achieved by creating natural hair strokes of colour pigment using micropigmentation (machine) and microblading (hand tool). She initially studied for her diploma in PMU with the prestigious Lillian Maund school of beauty. She then trained 1-1 with Katy Jobbins, the nation's most celebrated Permanent Makeup artist at The Permanent Makeup Training Academy, and gained her advanced qualification in eyebrows, eyeliner, lips, and microblading.
Finally, with a lot of love and hard work MPMU was born!
Here's a little about my training and experience in the industry…
Here is just a brief overview of the in-depth knowledge required to perform permanent makeup at a very high level. I trained 1 to 1 with Multi-Award Winning Head Trainer Katy Jobbins at the Permanent Makeup Training Academy.
Medical Knowledge
Dermatology

Medical Conditions

Changes In The Skin

Contra-indications

Allergy Testing

Consultations, Medical History, & Aftercare
Colour Theory
Colour Theory, Permanent Makeup Pigments and Colour Mixing

The Study of 21 Pigments

Advanced Colour Correction
Technical Training
Needle Configurations

Machine management & Sterilisation

7 Advanced Needling Techniques

Pigmenting Guidelines for Brows, Eyes, Lips

Total Symmetry, Convex & Concave Faces

Pre Drawing & Measuring Eyebrows, Lips & Eyes

Natural Hair Simulation, Powdered Effect Eyebrows, Combination Effect Eyebrows

Lip Liner, Natural Lip Blush & Full Lip Colour

Eyelash Enhancement, Safe & Simple Eyeliner Designs

Micro-Blading

Specialist Training
 I've had specialist training in corrective treatments so I am able to perform corrective permanent makeup procedures on unhappy clients that have had their permanent makeup done elsewhere with poor results.
I Use Only the Highest Quality,
SAFE, VEGAN, & CRUELTY-FREE,

Permanent Makeup Pigments on All My Clients…
SAFE. VEGAN. CRUELTY-FREE.

I only work with the very best! I handpick high quality colour pigments from around the world including the world's first machine optimised formula known for long lasting colour retention. Manchester Permanent Makeup only use pigments that are hypoallergenic, vegan and cruelty free.

SUPERIOR RETENTION
All of the colour pigments that I use are formulated specifically for either machine work or microblading to deliver fantastic results time and time again that last- expect up to 90% retention after the first treatment.

SUPERIOR QUALITY
Pigments are developed using only the finest ingredients and grades of iron oxide and lakes. These same ingredients found in make-up giants Lancôme, Estee Lauder, Shiseido, Guerlain, MAC, Chanel and Gucci

CUSTOM BLENDED
I carry the widest variety of permanent make up colours available which I custom blend for the individual client. Whatever your shade, however you like it to look.. let me introduce you to your perfect match!
Your Consultation & Your New Look Designs
Your Consultation
The start of this exciting journey begins simply with a cup of tea or coffee and a chat!
A consultation appointment is the first important part of the treatment process, giving you the chance to meet with Helen and discuss every aspect of your treatment options .
It will be great to get to know you, find out about your make up routine and lifestyle habits and ask you about what you are looking for in terms of shape and colour.

A consultation appointment is recommended at least 12 hours before any treatment. It is necessary for you to complete records about your overall health and allergies so Helen can assess your suitability for the treatment. A simple allergy patch test will also be required. If you live a distance from the treatment room Helen can schedule a consultation via video call and send out a patch test in the post.
Procedure & Anti-Allergy Patch Test
Procedure
Each treatment consists of two appointments – an initial appointment and a follow up appointment approximately 6-8 weeks later.
The initial appointment time will be 2- 21/2 hours long allowing plenty of time to complete necessary paperwork and review information given at the consultation. Once comfortable on the treatment bed and your ideal shape and colour has been agreed with you the treatment can commence. On completion Helen will talk with you about next steps.. about aftercare and schedule your second, follow up appointment.
The follow up appointment is sometimes called a 'top up' appointment and is usually a shorter appointment time, 6-8 weeks after the initial appointment. Helen will review with you the healed skin and make any agreed final adjustments.
Patch Test
At MPMU a clients safety and well-being is a top priority. All work is carried out in a sterile environment and all of the pigments used are hypoallergenic. However, a simple patch test is carried out towards the end of the consultation appointment to be as safe as possible. Providing you have no reaction after 12 hours, we can proceed and book in your treatment.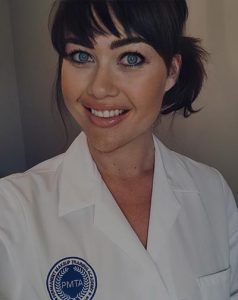 Helen Walker



Manchester Permanent Makeup Specialist

What To Do Next …
The first step to looking the very best version of you is to book a consultation today..
Let's chat over coffee!! Come and talk about the treatment that is right for you.
Call Helen Now For A FREE No-Obligation Consultation on:
Tel

: 07877052906

Or Simply Fill in Your Name & Email In the Form Below and I will contact you shortly …