Manchester Permanent Makeup offers a number of different permanent lip treatments to suit your unique beauty requirements.
Permanent Lips Procedure
Lips
Enhance your own natural beauty with a delicate lip treatment that you will love.
Whether you are looking to-
create an anti-aging boost to perfect your lip shape.
subtly restore your cupid's bow and define the lip colour.
give your lips a plumper, fuller appearance with a nude or colour-pop hue that replicates the effect of lipstick.
save some time and money by not having to re-apply your lipstick throughout the day.
My expertise can help you achieve a completely natural-looking, 100% smudge-free, and kiss-proof pout. Let me create the lips you have been dreaming of!
Choose between lip liner, lip blush, or full lip colour.
All treatments can be applied in a wide variety of colours to perfectly match what you desire. Whether a perfect pinky nude or stunning statement red, let me introduce you to your new favourite shade.
3 Different Permanent Lips Treatment Are Offered at MPMU
Permanent Lip Line
Lip Liner – Subtly re-define the contour of your lips and correct any slight irregularities. This procedure also helps prevent lipstick from bleeding and can minimize the appearance of wrinkles giving the illusion of fuller lips.
Permanent Lip Line and Blush
Lip Blush – Soft, subtle contouring defines the lip outline without creating a visible lip line. Layers of translucent shading and blending create a barely-there blush of colour across the lips, leaving them looking super healthy.
Permanent Full Lip Colour
Full Lip Colour – Colour is applied evenly across the whole of the lips in a natural or more intense shade. Subtly defines the lip contour without creating a visible lip line to achieve the ultimate luscious lips.
All treatments include: A free consultation, Full aftercare treatment, & A top-up appointment after 6 weeks.
Download your 

FREE

guide on what you need to know before you let anyone permanently tattoo your face.
Enter your details below and press send to have the ebook instantly delivered to your email:
I had my lip liner done yesterday and I am really pleased. My top lip is quite thin and so the liner has made them look much fuller and exaggerated in a natural way (no dark line). Helen is very professional and provides great advice and aftercare. Helen chose a natural pink colour that matched perfectly to my skin tone and lip colour which created a better shape without having lip fillers.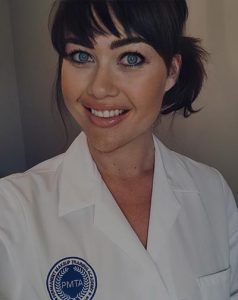 Helen Walker



Manchester Permanent Makeup Specialist

What To Do Next …
The first step to looking the very best version of you is to book a consultation today..
Let's chat over coffee!! Come and talk about the treatment that is right for you.
Call Helen Now For A FREE No-Obligation Consultation on:
Tel

: 07877052906

Or Simply Fill in Your Name & Email In the Form Below and I will contact you shortly …