Permanent Eyebrow Procedures
Manchester Permanent Makeup offers a number of different permanent eyebrow treatments to suit your unique beauty requirements
Permanent Eyebrow Treatments
The Importance of Eyebrows
During your eyebrow treatment, I can use microblading techniques (delicate single hair stroke effect), micropigmentation (subtle shading 'powdered' effect) or both techniques together to perfect the very popular combination brow.
I am able to create super crisp strokes that perfectly replicate your own brow hair or beautiful shading which look as if you are wearing nothing but flawless soft brow pencil.
I use different strokes patterns to plant high-quality colour pigment into the skin which is not only beautiful but long-lasting. You will be comfortable as I work to create the look you desire, whether it be light and airy for naturally soft brows or a more solid build of colour for sleek defined brows.
Creating the perfect set of PMU brows which are 100% YOU will:
Give you the same perfectly shaped immaculate brows day after day.

Give your face a more attractive, symmetrical appearance by framing your features.

Give you more time back in your morning beauty routine – no need for drawing or penciling brows.

Give you peace of mind that you always look your best, wherever you are- on the school run, at the pool, at the gym, or on holiday…

Give you confidence that sparse areas are corrected and any missing hairs are filled.


Give you colour that is not only a superb match to your natural hair colouring but will also compliment your natural tones, making your skin glow with happiness.
All treatments include: A free consultation, Full aftercare treatment, and A top-up appointment after 6 weeks.
3 Different Types of Permanent Eyebrow Procedures to Meet Your Unique Requirements …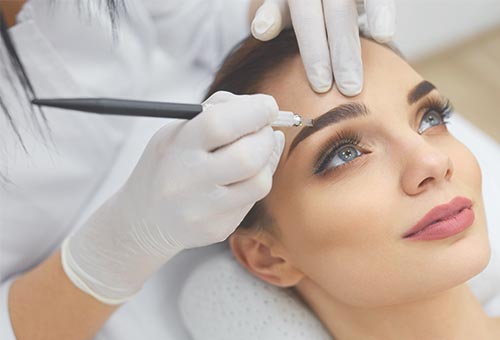 Natural Hair Strokes: Permanent Eyebrows – Microblading

:
Natural hair strokes – colour pigment is planted into the skin with a hand tool in crisp natural looking single strokes that mimic real hair. These strokes will be skilfully placed amongst your natural hair, almost hidden, and following your natural direction of hair growth. Alternatively, the strokes of colour pigment can be placed in specific areas of the brow to either create the appearance of a fuller brow or to replace missing hair in the brow.

Some reasons clients choose Natural Hairstroke brows with Manchester Permanent Makeup:

"I want the front of my brows to have more definition and be the same shape as each other" (Clare, Chester)
"It is important to me that the tail of the brows to be a little longer than they naturally are, I always pencil them that way" (Sophia, Manchester)
"I am desperate for more shape on the arches of my eyebrows, they are too thin and need lifting…" (Gayle, Manchester)
"I want you to build the hair in my brows so they look fuller, I've over plucked them for years.." (Sarah, Liverpool)
" I am conscious that I have missing bits in my brows, I struggle to make them look even.." (Lydia, Didsbury)
Powdered Brows: Permanent Eyebrows –

Ombré Brow

Effect:
Colour pigment is planted into the skin with a machine and hand-piece to create natural-looking shading and definition. This gives the effect of wearing a soft brow pencil and the intensity of the colour can be so very natural or can be built up as desired. Some parts of the brow and tail can be slightly more built up and other parts, towards the front of the brow, left shaded softly. This style of brow is called an Ombré Brow.

Some reasons clients choose Powder effect brows with Manchester Permanent Makeup:

" I don't have brow hair anymore due to cancer treatment.." (Anne, Salford)

" I go on holiday a lot and don't like to wear make-up. I still want my brows to look natural- but perfect!.." (Emma, Chester)

"As Ive got older, I feel like my brows are disappearing. I have no idea how to shape them properly myself.." (Nadia, Wirral)

" I love wearing brow pencil, I would love it to look 'done' all the time.." (Jessica, Manchester)

" When my brows look good, I don't feel like I need other make up on. A bit of lip balm and I'm out of the door…" (Sabeen, Bury)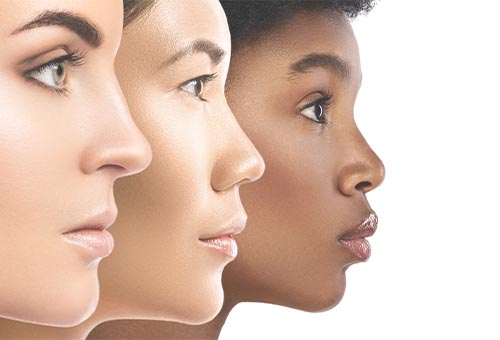 Blading & Shading: Permanent Eyebrows – Natural Hair Strokes and Powdered Brows Combined:
Combination Brow – The best of both! Colour pigment is planted into the skin using both the natural hairstroke technique and the powdered effect technique. Firstly the brows are microbladed, creating single crisp hairstrokes that mimic your own hair. These hairstrokes can be evenly spread through the brow or placed in specific areas to make adjustments or minor corrections to the brow shape or thickness. Secondly, a machine is used to create shading and definition. This can be built up to the desired look, from soft fluffy looking brows to sleek defined brows.

Some reasons clients choose Combination Brows with Manchester Permanent Makeup:

" My friend is a client of yours and had the combination treatment. Her brows are stunning.." (Lea, Cholton)

" The photographs on Pintrest that are what I want are done with the combination of blading and shading.."(Michelle, Manchester)

" I love the look of having strokes towards the front of my brows and then more blended towards the tail. That's how I try and pencil them at home" (Samantha, Bury)

"I watched a demonstration of combination brow being done. The end result was so natural and looked like real hair" (Catherine, Wigan)

" I have suffered with alopecia since being a teenager. I have tried all sorts of make up but it never looks like the real thing" (Patricia, Manchester)
Download your

FREE

guide on what you need to know before you let anyone permanently tattoo your face.
Enter your details below and press send to have the ebook instantly delivered to your email:
I went to Helen for work on my very thin and shapeless brows. I'm over 50 and due to overplucking when I was younger my brows had become out of shape and thin.
As soon as I met Helen I felt at ease she is very professional and knows exactly what she is talking about.
Helen was a perfectionist especially when it came to getting the right shape for my brows and she ensured I was happy throughout the whole process.
Halfway through we did stop for 30 minutes so as more anesthetic could be applied (I have a very low pain threshold). Helen didn't mind this at all and I didn't feel rushed in any way. I am over the moon with the finished results. Eyes look amazing and people keep asking me what I've had done as I look 10 years younger.
I've enquired about semi-permanent eyeliner so think I'll have that done before my summer holiday. Thanks again Helen, just perfect, should have had them done years ago.
I met Helen when I booked a Makeover in Manchester City Centre. Her skills are incredible and she made me look so special for my daughter's hen party. We talked about Permanent makeup as I have very thin and sparse brows. To be honest I wouldn't usually feel confident to have that kind of treatment but trusted that Helen would do a great job.
She talked me through everything I needed to know and drew my brows on perfectly. I was comfortable during the treatment and WOW the results were amazing! I'm so pleased and now the brows are fully healed they look even better. If you are thinking about having Permanent makeup then Helen is your girl! Lips are next for me.

Wow! Helen is knowledgeable, professional and above all, "gets it"! Manchester Permanent Makeup does exactly what it says on the tin – natural-looking, perfectly shaped eyebrows that last all year round! I don't wear much make-up and had a problem with non-existent eyebrows (particularly in the summer!) drawing them on with pencil was not ideal as they'd still do their vanishing act and I'd look like an alien in no time!
Not anymore though….natural-looking brows firmly in place and so pleased that I trusted the lovely Helen!!
If you're like me and considering having this done, I'd certainly recommend Helen – she really knows her stuff, loves what she does, oh and she's really good at it! Certainly a satisfied customer!
Thank you so much for my brows – I love them! You listened to how I wanted them and have shaped them perfectly. You are very talented and I will be recommending you to all of my friends. I can't stop looking at them! Thank you!
I love them Helen! I nearly crashed my car a few times traveling home because I kept looking at them! Thank you! I am really happy!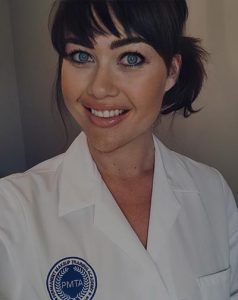 Helen Walker



Manchester Permanent Makeup Specialist

What To Do Next …
The first step to looking the very best version of you is to book a consultation today..
Let's chat over coffee!! Come and talk about the treatment that is right for you.
Call Helen Now For A FREE No-Obligation Consultation on:
Tel

: 07877052906

Or Simply Fill in Your Name & Email In the Form Below and I will contact you shortly …